For many people buying a first home is a milestone event involving no small amount of planning, patience, and careful decision-making.
Between choosing the right realtor, deciding when and where to buy, and finding the perfect home, you'll make hundreds of decisions throughout the process — not the least of which involves choosing a mortgage lender.

Knowing the basics of mortgage lending and how mortgages differ from one another will help you find the lender with the best offer for your needs.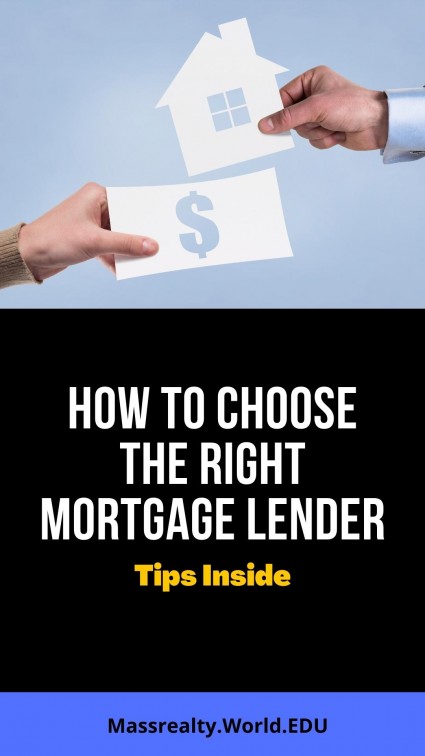 Where can you get a mortgage?
There are many avenues available to securing a mortgage loan, including a conventional bank where you may already hold a savings account, an online lender, or using a mortgage broker who works with many lenders to help you find the right mortgage.
Conventional Banks
Banks typically offer mortgage loans as part of their portfolio of services that may also include savings and checking accounts, investment services, and other types of loans.
As a first-time home buyer, you might be privy to benefits like better interest rates or reduced closing costs by shopping for a mortgage where you do the rest of your banking.
Credit Unions
Credit unions, like banks, offer a range of services like checking and savings accounts as well as mortgage loans. However, you must be a member of the credit union to gain access. Some people prefer credit unions for their personalized service and "members only" benefits.
Nonbank Lenders
Nonbank lenders include companies that operate entirely online and often specialize in offering mortgage loans exclusively.
Some advantages to using an online lender include quick turnaround time for pre-approval, the ability to securely upload required documents (reducing the chances of missed paperwork deadlines), and the simplicity of completing the application — including digital signatures — online.
Mortgage Brokers
A mortgage broker works with a network of lenders, will search and review a number of offers, and advise on which mortgage offer may be the best for you.
A mortgage broker may have access to a wider array of options and better rates and can streamline the mortgage process. There will be many mortgage programs to choose from.
On the other hand, mortgage brokers typically charge a fee that, while paid by the lender, is often passed on to the buyer through the terms of the mortgage. Another disadvantage is that some lenders don't work with mortgage brokers.
How to prepare for applying for a mortgage
Before you start shopping and comparing in preparation for pre-approval, make sure your finances are in good shape to ensure you're eligible for the best rates.
Check your credit score:

 You're entitled to a yearly free credit report from each of the three big credit bureaus (Experian, Equifax, and TransUnion). Give yourself several months in advance to check your credit score. Report and correct any mistakes or misinformation. Strengthen your score if necessary by paying off credit card balances, and making sure payments are on time. Don't open up any new lines of credit or take out other large loans (like a car loan).

Decide on your budget: A big part of finding the right mortgage is determining how much house you can afford. Lenders will approve a loan based on your gross income, and outstanding debt, among other things. Based on those criteria alone, buyers sometimes find themselves approved for a larger loan than they anticipated. However, this doesn't mean you should max out your mortgage loan and buy a home at the top of your budget.
Don't forget that lenders are not factoring in other home-buying expenses like real estate commissions, inspection fees, and moving costs.
Your real estate agent can advise you on how to budget for the entire home buying process, including calculating commissions, closing costs, and other fees.  Consider the total of your other monthly expenses as well when determining how much house you care to afford.
Get pre-approved:

Different lenders may have different documentation requirements but in general start gathering documents you'll need for pre-approval including:
Driver's license or ID with photo

Social Security numbers

Last three pay stubs, or from the last 60 days

Social security or pension income statements if applicable

List of all financial accounts including savings, checking, brokerage or other investment accounts, 401K, IRA, or other retirement accounts

Two years of Federal tax returns

Print out of all bank statements from the last 60 days

List of all outstanding debt including auto, student, or other homeowners loans, credit card statements, alimony, or child support

Down payment information including the amount and source(s) of funds
Questions to ask a mortgage lender
You may choose to apply for a mortgage with more than one lender, and shopping around may result in more favorable rates. Be sure to ask the following of any lender you're considering: 
What type of loans do you offer? 

Which type of mortgage do you feel is best for me and why? 

What will my interest and annual percentage rate be? 

Who is my main contact after the loan goes into underwriting? 

Will my interest rate be locked, and for how long? 

How long does the process take? 

What do I need to bring to closing?

Will you sell my loan? 
Comparing your mortgage loan offers
Before making a final decision, it's a good idea to compare at least three offers to ensure you're getting the best terms and rates for your situation. Mortgage costs can vary greatly.
Interest rates are one variable to compare between offers, but not the only one. Interest rates change frequently, so be sure you're comfortable with the rest of the loan terms before you lock in a rate.
Points are fees paid to the lender that allow a homeowner to pay a lower interest rate. If you plan to be in the home for 10-15 years, purchasing mortgage points may be worth it.
There are a large number of fees and third-party costs that are included with closing such as lender's title insurance and title search fee, appraisal, recording fee, transfer fee, underwriting costs, and application fees.
Ask a lot of questions about anything you don't understand and remember that many of the closing costs originating from the lender are negotiable, although they have no control over third-party costs.
Set yourself up for success by doing your homework on the mortgage basics before shopping for a lender — you'll have a better understanding of which type of mortgage is right for you and your situation.