What to Know When Buying a Home For The First Time
Buying a home for the first time can be daunting. Before you put down your hard-earned deposit and sign away the next 15-20 years of your lives, there are a few points to clarify, and this is the time to ask the questions.
When you are spending hundreds of thousands of dollars, there are no questions that are too trivial. If you have a real estate agent, make sure you lean on them for advice. If they are worth their salt, they will be someone to lean on for all the things you're unsure of.
Having a first-time home buying guide is always useful. You can also seek assistance from family and friends that have already been through the process.
Consider a few of the following points as a first time home buyer. These are great questions to ask yourself as you journey towards owning your first house.
How far will you be from work, and how good is the public transport?
How long does the commute take?
Do you want to live near shops, schools, hospitals, cafes, and parks?
Will you be near enough to Mom and Dad so you can drop in for dinner?
If you are pregnant, how near is your hospital?
Can the kids walk to school? Homes in sought after school districts always sell really well! So even if you are not having children consider this fact from a resale perspective.
You want a neighborhood with a good community appeal, where you have a large enough population to support cafes and diverse restaurants, and possibly a good pizza/sub shop.
Do you have a dog? You will want an off-leash dog park, to take Fido for a run, and a local vet.
You are busy, so look for a home requiring minimal renovation. Major renovations are not affordable when you are in your first home. It would help if you got a bit more equity first. Having said that, even minor renovations require a handy hardware store nearby.
Try not to exceed your budget. The lender will look for some leeway in the budget, so when you choose a home, make sure, based on your combined salaries, that you can afford it. You want to keep your housing costs, including insurances, between 25% and 28% of your monthly take-home pay. This is a bit easier for a couple than for a single buyer.
Are you eligible for any first home buyer grants or incentives? The United States Department of Housing and Urban Development (HUD) also provides grants to first home buyers. If you apply early in the new financial year, you may be eligible to receive one, important to apply early as the program has limited funds, is soon exhausted, and is not refunded until the following fiscal year. You just may qualify!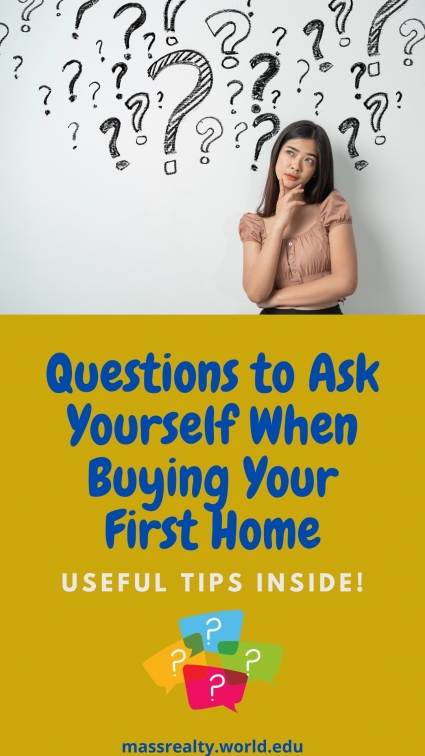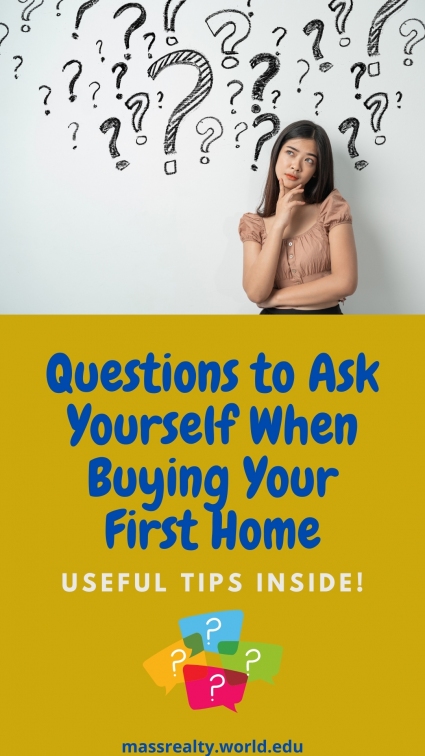 Questions to Ask and Things to Do Before Buying a Home
Get a Mortgage Preapproval
Once you have everything in place, try to get your mortgage preapproval in writing from a well-known lender. It is always a good idea to comparison shop a few lenders as well before settling on one.
Be prepared to have your financial information (proof of employment and income) verified for written preapprovals.
These last for about three months and you are then 'buyer ready.'
Make Sure You Have a Professional Home Inspection.
Have a look to be sure that the roof, foundation, HVAC systems, flooring, and walls are all in good order. Make sure you have a house inspection before closure done by a well respected local professional.
You really want to know before you put the escrow deposit down if there is anything to be done. Home inspections are also a great learning exercise about the property you are purchasing.
The home inspector will go over all the systems, especially the furnace, air-conditioning, and electrical. They will check the basement for dampness and mold. A good inspector will also have a keen eye for evidence of termites, other insects, and rodents.
Getting a home inspection done is especially important when you are purchasing a fixer-upper home.
Is The Home Low Lying?
Is the house near a river or a low lying flood plain. You don't want to be paying for flood insurance as it is costly. If the area is a flood zone, it might be why the home is cheaper. Once a house is flooded, it is never the same again. So, avoid any possible flood area.
Is The House on a Busy or Noisy Road?
Houses on major roads are usually less expensive. If you decide to purchase on a major road, make sure that the house has insulation, as a major road can be very noisy and polluting. Avoid big thoroughfares if you can, because it won't have a good resale value.
Think About Using a Buyer's Agent?
If you are having difficulty sifting through the choices available, you may decide to hire a buyer's agent. It likely won't cost you anything as real estate commissions are typically paid by sellers.
A great buyer's agent will be in your corner working hard to find you the right home. The best agents will not offer any pressure for you to purchase. If you are a busy professional, having someone scouring the multiple listing service for you every day can be a godsend.
Make an Offer Stick
Start attending open houses to get a feel for the market. Are real estate values rising, falling, or stable. If home prices are falling, that will be good news for you. It might be possible to find a house you previously thought to be unaffordable.
When you find the home that makes you happy, you'll want to pounce on it, especially if it is an excellent deal. Get together with your real estate agent and write the offer. Be prepared to have some give and take, which is often the case. Negotiating is something buyers, and sellers do. Try to make it a win-win if you can.
If the seller has already bought elsewhere, you will probably be in the driver's seat as there will be some urgency to get a deal done.
On the other hand, if you are in a hot seller's market, be prepared to move quickly. There could be multiple offers and bidding wars. Unfortunately, there will be less flexibility. To get the house you really want, you're probably going to need to step up to the plate and give the seller their desired terms.
It is vital to be proactive at this stage, as you want to get into a house before your preapprovals expire. The financial markets are very mercurial, and especially in a rising market, conditions change very quickly.
Prepare For Moving
One of the most arduous tasks when buying or selling a home is moving. The move can not only be physically stressful but mentally as well. There are so many things to get done. Did you change your address with the post office? How about getting one of the best moving companies in the area?
Maybe you have found that hiring professional movers will be too expensive and rent a moving truck instead? Lots of folks choose to rent a moving truck from U-Haul because of the convenience and lower cost.
These are all things that should be thought about well in advance. Proper planning goes a long way when buying your first house.
Final Thoughts on Buying a First House
Once you have the finance approved for your new house, it is important to be ready to recognize and grab a good deal when it comes along. Buying a home for the first time can be a full time and stressful job. You will have a limited amount of time to perform what seems like an endless list of tasks. The good news is, it will soon be over, and you will be in your own home.
Hopefully, you have found some of these first-time homebuyer tips to be useful.