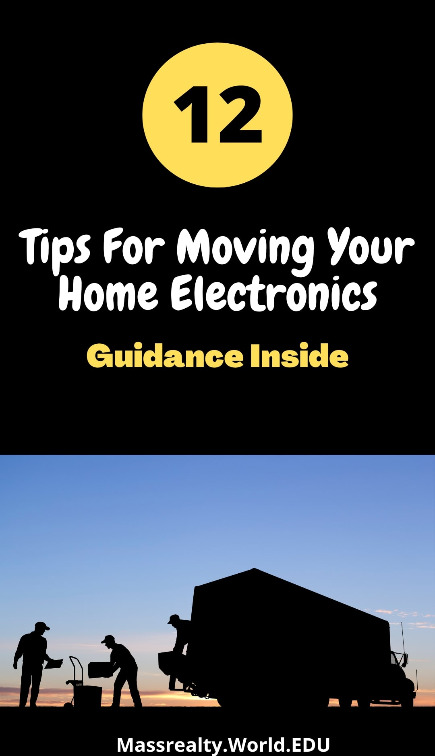 Moving to a new home can be exciting and overwhelming all at the same time. When it comes to packing up and preparing your electronics for the move, it's important to take extra care. You don't want to risk damage to your valuable and easily breakable electronics, so here are 12 tips to help you ensure your electronics make it to your new home in one piece. 
1. Do a Deep Clean
Before you start packing, take the time to clean your electronics. This includes dusting and wiping down all components, cords, and devices.
It's important to dust off all hard-to-reach places, like between the keys on your keyboard and the air vents on your laptop. This will help keep your electronics running smoothly and reduce the risk of dust and dirt getting inside and damaging the components.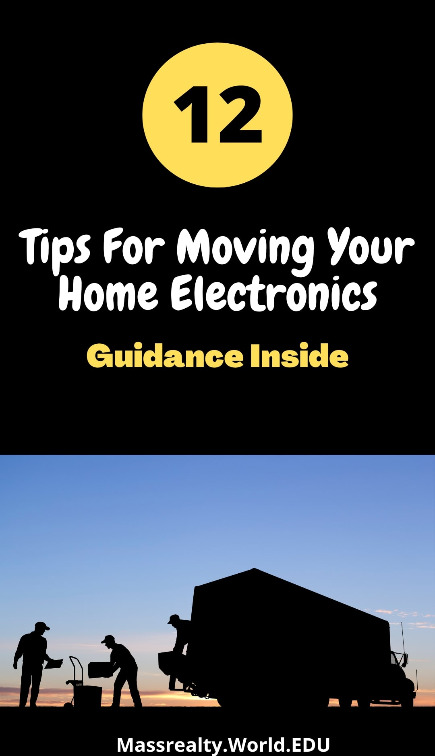 2. Back Up Your Data
Make sure you back up all of your data, including photos, music, and documents, from all of your devices. This way, you'll have the information even if something does happen and an item gets damaged during the move.
Create at least two copies of your data, and store them in two different places. Consider using an external hard drive or cloud storage to keep your data safe. 
3. Use the Original Packaging
Part of the best tips for moving and packing is keeping your original packaging, if possible. This makes it easier to transport and pack electronics safely. If you don't have the original packaging, find the right size boxes and ensure they are sturdy enough to protect your items. Use bubble wrap or foam inserts to cushion and protect your electronics. 
4. Find Quality Moving Boxes
Choose the right type of moving boxes for your electronics. If you don't have access to the original packaging, use small, lightweight moving boxes designed to keep items safe during a move. Make sure the boxes have handles or cutouts so that they can be easily carried. 
5. Use Bubble Wrap
Use bubble wrap to cushion and protect your electronics. It's best to use multiple layers of bubble wrap for extra protection. Wrap each item in bubble wrap, then place them in the box with extra padding between them. 
6. Use Foam Inserts
If you have larger electronics, like a TV, you can also use foam inserts to protect the screen. These inserts should fit snugly around the device, and provide extra cushioning against any bumps or shocks during the move. You can also use packing peanuts or newspaper for extra protection. 
7. Label Everything
Label all of your electronic boxes. This will make unpacking easier and it will help you keep track of which boxes contain your electronics. Use detailed descriptions and include a list of items in the box. 
8. Don't Overpack
Don't overpack your boxes. It's important to keep the weight of the box at a minimum so that it's easier to lift and transport. If you need to add extra items to the box, pack them in a way that won't add excessive weight. Additionally, don't stack too many electronics in one box. 
9. Use a POD
If you're moving a longer distance, you may want to consider using a POD. This is a convenient and cost-effective way to move your belongings without renting a truck.
PODs are delivered to your doorstep, and you can pack and load your items. There are other excellent moving and storage container companies to check out too.

10. Hire a Moving Company
If you're uncomfortable moving your electronics alone, consider hiring a professional moving company. They will have the right tools and experience to safely move your electronics and ensure they arrive in one piece. Whether you're moving across the country or just down the street, movers can provide peace of mind that your items will be transported by professionals. 
11. House Hunt Early
If you're moving for work or to a new city, it's important to start your house hunt early. This way, you can plan and ensure you have plenty of time to pack and move your electronics. When packing fragile items, the last thing you want is to feel rushed and pack carelessly. You may even find some electronics you don't need to move and can sell before your move. 
12. Find a Real Estate Agent
Agents are known for being able to provide valuable insights into the local market and help you find the best deals. However, real estate agents can also help you connect with resources like movers specializing in moving electronics.
Electronics are likely some of the most valuable items you'll be moving, so you must take the time to pack them with extra care. With the right preparation, you can eliminate the stress of wondering if your electronics will survive the move.