Whether you are a snowbird heading to warmer weather for the winter or an avid traveler going to explore the world, when you travel for an extended period of time, you leave a lot behind.
One of the biggest things left behind is your home. It's important to take the steps to prepare your home before leaving on a long trip.
There are many things to take care of to prepare your property for your absence, from household tasks to safety precautions, figuring out insurance and house sitters, and finding a way to check in while you're away.
Let's face it: At times, the list can feel never ending. Not to mention, you will also be making the preparations for your trip, which is a big undertaking. If you're moving in the summer, you may need even more time to plan ahead.
While this can all feel a bit daunting, there are also some fun tasks along the way, like letting those close to you know you'll be heading off to new and exciting places.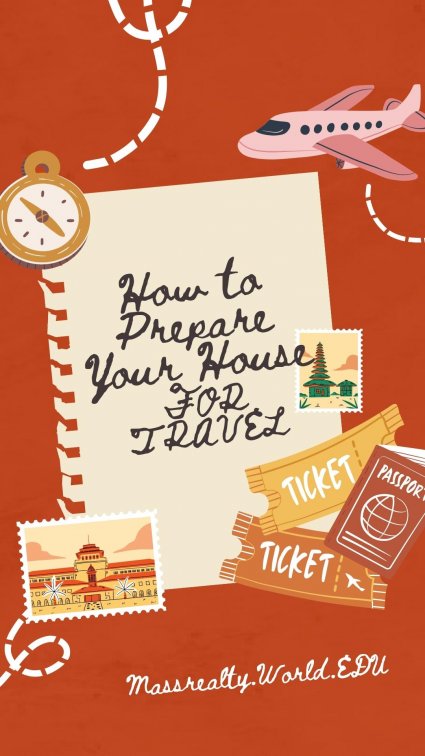 Social Media and Home Insurance
Send out a group text or post on social media to let friends and family know. In fact, posting about your absence could be helpful in the long run because of the connection between home insurance and social media.
Insurance companies are now using social media posts and texting conversations when you file an insurance claim. The specific photos, geo-tagging, and even text messages can be used as evidence when filing your claim. It's a good idea to keep a record of these things just in case you need to use them later.
With so many things to do, it can be helpful to break down your list into categories to make sure you've checked everything off. This list of things to do before leaving on long-term travel will make getting your home prepared quick and easy.
Let's dive in, starting with the household tasks to check off your list.
Take Care of Household Tasks
There's a never-ending to-do list of household chores when you're home, so of course, there will be a list of must-do's before leaving. Many of these tasks are quick and easy and can be done in the days before leaving, or even on the day you actually leave.
Important Tasks to Do Before Leaving Home:
Pay any outstanding bills: If you have any bills to pay, make sure you do so before you leave. If there are bills that will need to be paid while you're gone, you will need to make sure and set up automatic payments or find an e-pay option that allows you to pay online from wherever you are.
Empty the fridge of perishable food: Eat any food that will go bad while you're on your trip. If you have any items that will go bad but don't have time to eat them, consider gifting them to a neighbor or donating to a food shelter.
Water plants: Make sure your plants have plenty of water before taking off.
Adjust your heating and cooling: Depending on the temperature where you live and the weather forecast, you'll need to adjust your thermostat to make sure that all is good while you're away. You can greatly reduce your bills by turning off your heating and cooling altogether if it's an option for you.
Turn off the water: If no one will be using your plumbing, consider completely turning off your water and save yourself some money while you're gone.
Unplug electronics: Don't pay unnecessary energy bills because you've left things plugged in around your home. Unplug anything you can before leaving.
Tidy up: No one likes to come home to a messy house. Take a half-hour to tidy up your home so it's nice and clean when you return.
Pets: If you have pets, you'll have to find someone to watch them or a kennel to board them. Make sure the sitter or kennel knows to give your pets the right amount of exercise.  If you're taking them with you, or you have no pets, this is no concern.
Depending on exactly how long you plan to be gone, you may want to have some home maintenance done while you're away.
Having someone stop over to take care of things like shoveling snow or keeping up with your landscaping isn't a bad idea, and it saves you from having to do this when returning home.
Make the Necessary Safety Precautions
For many, the biggest concern when leaving home for an extended time frame is safety. You want to make sure that your home will be safe during your trip. There are a few major steps you can take to make sure of this.
Set your lights on a timer: Setting lights in your home to turn on at a certain time is a very easy way to secure your home while you're gone. It gives the illusion that someone is home, which can defer unwanted guests.
Make sure all the doors and windows are locked and secured: This is another very simple step. You may even consider putting a wood board in some windows for extra security.
Consider finding a house sitter: If you have the option available, a house sitter is a great idea. This is someone who can stop in and check on your home while you are gone. There are even house sitters who will stay at your house the entire time. They can take care of pets in some cases
The Benefits of a House Sitter
If you'll be gone for an extremely long time, having someone stop in to check on your house is a good idea. There are many benefits to having a house sitter. They can do simple tasks like getting your mail, watering your plants, and performing a general wellness check on your home.
You might even consider having them do some light cleaning, such as dusting and vacuuming, so you can come home to a nice, clean home.
You could even consider paying them to take on a bigger project you never have time for, like cleaning the basement or redecorating.
Some house sitters will even offer to stay at your home for the entirety of your trip. In this case, it's an added security benefit as well. They can send you updates frequently. This would be an added cost, however, as you'd likely have to pay the house sitter and they will be using utilities such as electricity and water.
Check in While You're Away
If you have a house sitter, this is the easiest way to check in on your home during your trip. It's as simple as sending a text message.
Remember, texting can also be used as evidence in a typical car insurance coverage claim. So, if anything were to go wrong while you were away, this would be a great way to keep proof.
Beyond having a sitter, you can also invest in cameras for your home to check up on things while you're away.
There are many options available, from security cameras to doorbell applications. They make it very easy to see any activity that is taking place.
Heading out on long-term travel is exciting, but there are many preparations that come before the fun.
Making sure your house is taken care of while you are away will give you peace of mind and ensure your return home is as stress-free as your vacation.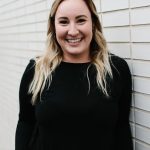 About the author: The above article on how to prepare your home before traveling was written by Sam Timmerman. Sam writes and researches for the insurance site, USInsuranceAgents.com. She is a frequent long-term traveler who has experience in making the necessary preparations before many trips.