Whether you're moving to a better apartment, your newly purchased home, or across the country to be closer to a new job or your family, moving is one of the most stressful events in life.
Careful planning and preparation can make a move less stressful. Allow as much preparation and planning time ahead of the move as possible.
There are common mistakes and oversights when moving that you can be aware of. The more of those mistakes you are aware of, the more prepared you will be.
Good planning and preparation make the experience less stressful. We'll discuss the most common mistakes made during a move, what they cost, and how to fix them.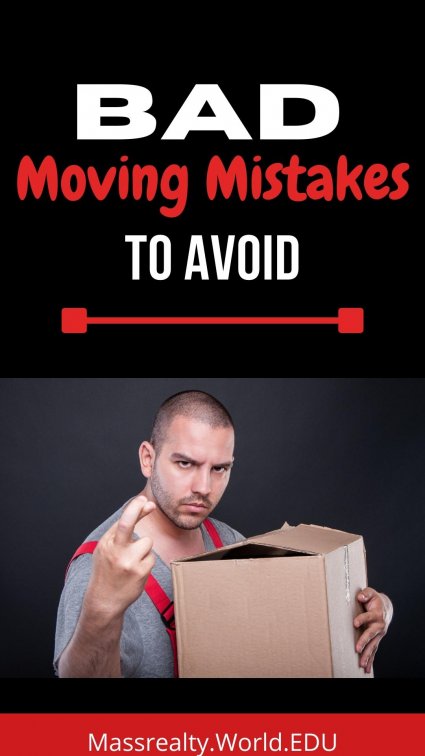 Getting Ready For The Move
While preparing for your move, you'll be sorting through your belongings, packing boxes, packing clothes, and deciding what you will need right away. You'll also need to determine what can stay packed up for a while. You will be turning on the utilities at your new address as you are disconnecting utilities at your current address.
You can probably just have your current services moved to your new home if it's a local move. Don't forget to change your homeowner's or renters' coverage to ensure you are covered during and after the move.
Having a change of address checklist will be crucial for making your move go smoothly. Not paying attention to this can cause overdue bills and missing essential mail.
You'll want to arrange for a change of address with the post office as well as on your most vital financial information, car insurance, and driver's license.
For instance, you may be wondering, "Can I insure my car at a different address?" Talk to your insurer.
You'll want to buy packing supplies early. Try to find used boxes, and be prepared to lay out some cash for bubble wrap, packing tape, and specialty boxes. There are many specialty boxes and cartons for packing dishes and stemware.
Large picture boxes, mirror boxes, and garment or wardrobe boxes are all available to protect your things. These work as they are designed: to protect your belongings. They are pricey, so try to decide exactly what your needs are and buy ahead of time.
Realize that a cross-country move will require extra planning and preparation. Keep lists to be sure you don't miss anything.
Moving Day
Ideally, you will have everything timed perfectly and can move out of your current residence and drive straight to the new place.
While that would be ideal, that's not how things usually work out. You may have to put some or all of your possessions into temporary storage near your current location or near your new home.
When you have moved your things out of the old residence, you may need to pay for professional cleaning services. Professional cleaning can make it easier to get your security deposits returned.
Also, review your insurance needs to avert an unpleasant surprise in the event of lost or damaged goods.
If you've decided to use professional movers, get several estimates, check references, and ensure each company is bonded. Find out if they offer any warranties, and always check references.
Be aware that you may incur fuel surcharges if you have a long-distance move. If you're moving into or out of a multi-story building, you may also be subject to parking fines or fees for loading or unloading,
You may encounter unloading and elevator fees or surcharges in some tall buildings. Many moving companies may add a surcharge for bulky items or difficult items to move. If you have any valuable or substantial art pieces or valuable musical instruments, you may need to hire specialty movers.
Last Minute: Important Papers, Groceries, and Pets
Another considerable costly moving mistake is forgetting about your pets until the last minute.
If you have any pets, you may want to consider boarding them for the duration. Many pets get stressed out by a lot of commotion and strange people. If your new home is in a co-op or apartment building, you may need to deposit to have your pet in your new home.
The last items you should pack up on moving day may include any essential documents, including marriage and divorce papers, birth certificates, death certificates, health records, health insurance cards and information, and school records. Also, have each family member pack a bag with toiletries, pajamas, a change of clothes, and any medication.
Don't forget about the added expense of restocking your pantry and refrigerator. While you can carry a cooler with you while you travel and pack kitchen staples in boxes to use at your new home, you will have to make a grocery trip after you've arrived at your new home. Buying fresh food for your new kitchen can be expensive.
For a local move, you may be OK with a few friends and a truck. For a long-distance move, you may be tempted to do it yourself. Carefully weigh the risks and benefits of doing so. Moving will be expensive no matter how you accomplish it.
Doing it yourself risks loss or damage to your household goods due to poor packing, poor vehicle loading, and the genuine risk of personal injury. If you are moving for a job, you can probably get your new employer to cover most, if not all, the expenses.
Hopefully, by following the advice, you will be able to keep some of your hard-earned money in your pocket.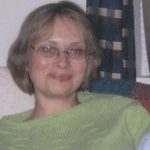 About the author:  The above article on moving mistakes that cost you money was written by Teresa Johnson. Teresa writes and researches for the car insurance comparison site, CarInsurance101.com. She has experience with over 40 moves, including local, cross country, and overseas.