Most first-time home buyers are a bit overwhelmed with the amount of stuff that is needed for their new house.
While it may seem absurd, since they have been living for a while and have accumulated a lot of stuff, there are still quite a few items that new homeowners overlook.
The following collection points out the necessities that will be needed for a home to be functional and make the owner feel prepared for the majority of situations that arise.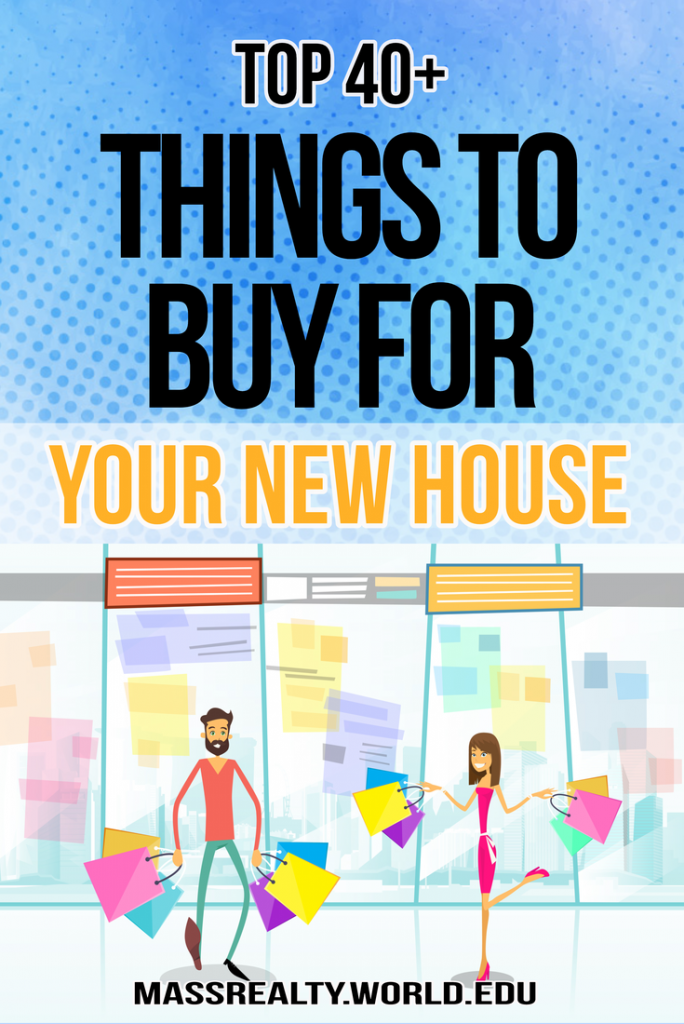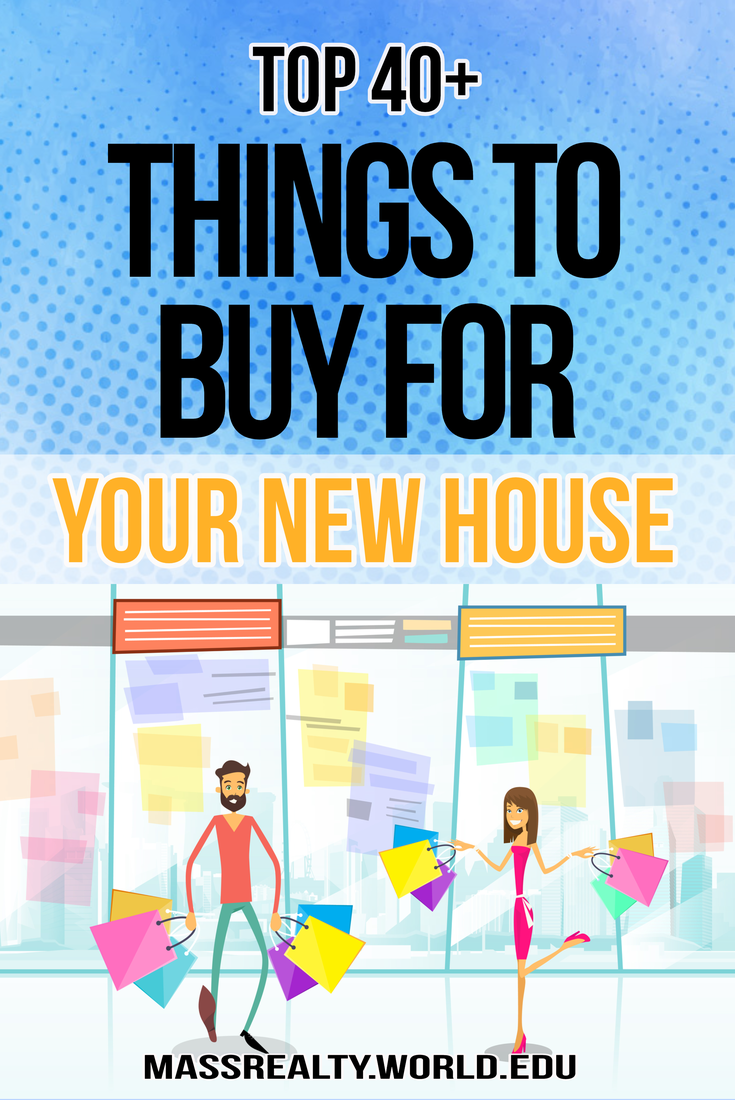 Cleaning Supply
Some of these will be items that you may have on hand if you have been living on your own for a while.
But if you are moving to your first-ever spot away from home, you will need to have several things available for day-to-day cleanliness. You should have separate moving boxes for these items.
Broom and dustpan
Mop
Mop bucket
General floor cleaner
Paper towels
Sponges or scrubbing pads
Rubber gloves if you have sensitive skin
All-purpose cleaner for hard surfaces (sinks, toilets, countertops, etc.)
Window cleaner for windows, mirrors, and light fixtures
Scrubbing brush for toilets
Duster with a long handle to reach higher corners and ceiling fans
Vacuum (if the new home has carpet)
Carpet odorizes (again if the home has carpet)
Garbage bags
Dishwashing liquid
This should be enough to keep the house clean and ready for your first group of visitors. If you like to have a nice aroma in the home, you should also consider scented candles or odor eliminators that plug in the wall.
Flashlight
Owning a home means you might have to crawl under the home or climb up in the attic, or both, to check on some kind of issue or investigate a weird noise. And there is always the chance that a power outage will leave you in the dark.
Most local stores will have inexpensive flashlights. Pro tip: get some small, circular stickers and place them on the bottom of the flashlight with the date that you bought the batteries. Make a note, on your calendar, to check the batteries every 6 months.
Smoke Detector
Along with keeping a home clean, you also want to protect yourself and your loved ones in the event of a fire or carbon monoxide leak.
Make sure to have a smoke detector in the kitchen as well as in each bedroom.
It is wise to spend the money on devices that can alert you to both smoke and carbon monoxide, to save space and money on batteries.
Along with the note on your calendar for the flashlights, also check the batteries in the smoke detector at the same time.
Lightbulbs
One thing that most people underestimate with a new home is the sheer number of light bulbs that will be needed.
Consider for a moment that the kitchen will likely have multiple lights, and each bathroom will likely have at least one fixture with multiple bulbs. Add to that the number of bedrooms, the living room, the dining room, and don't forget the garage and rear deck.
In just a few rooms, you may need a total of 12 or more light bulbs. And they may not be the same size or wattage, so you need to check the current bulbs to get the right design and the correct wattage.
Curtains and Window Coverings
Most people like to have a bit of privacy in their home, regardless of what they are doing.
For this reason, it is a good idea to have some type of curtains and possibly some blinds or shades.
These items will depend on the overall color scheme of your furniture and decorations as well as your personal preference.
Small Kitchen Items
There are a few items that will be necessary for the kitchen to keep things safe, tidy, and functional
First, get a reliable can opener. Whether you choose the old-fashioned manual kind or an electric version, being without a can opener when you need one can be extremely frustrating.
If you have the extra money, consider buying one of the under-cabinet varieties. This puts the appliance in one spot and you always have access to it, plus it clears up countertop space.
The next item that a kitchen will need is some type of garbage can along with the liners. Between cooking and eating, the kitchen is the main room in a home that has the biggest need for a garbage can. Choose one that complements the appliances and still maximizes space at the same time.
Finally, you really should consider a small fire extinguisher to keep in the kitchen. Even if you don't have a gas stove, there are lots of ways that a fire can start in a home. Grease fires are quite common, especially for people that are new to homeownership. These fires can spread quickly and do a lot of damage in a short amount of time.
Door Locks
You just bought your first home and the real estate agent hands you the key! What an exciting moment in your life! However, throw away the key and replace the locks on all the exterior doors.
There is no way to know how many people had a key to your existing home. From previous owners to relatives to ex-girlfriends and ex-boyfriends, there could be a lot of keys floating out there.
It is best to start on a new page with fresh locks and new keys. This puts you in control of who can enter your home and who is locked out. And it will provide a small piece of security knowing that you have your home under lock and key.
Securing the Home
Along with the new locks mentioned above, it is a smart idea to install some sort of security system to scare off intruders.
It can be as inexpensive and simple as alarms on the windows along with one of the modern smart doorbells or it can be as lavish and expensive as one of the wireless monitoring systems with multiple videos and a monthly service that alerts the authorities.
Whichever route you go, pay special attention to the windows that face the road along with all the exterior doors. These represent the most vulnerable and often targeted spots on homes.
Small Toolbox with Tools
When you move into a home, you find yourself doing a lot of manual labor tasks. Hanging pictures or mirrors, repairing a damaged light fixture, attempting to stop a leak in a bathroom and a lot of other items require some basic tools.
Now is a time to invest in a toolbox. Get a simple, sturdy box and add the following items
Hammer
Pliers
Adjustable wrench
Various sizes of screws and nails
Tape measure
Small carpenter's level
Flathead screwdriver
Phillips head screwdriver
Nut driver with adjustable head
Utility knife
This basic kit should be enough to handle most of the simple household chores and home maintenance you will encounter when you move to a new place.
Locking Storage Box
While some families might need a large safe to store family jewels and other important items, most people can simply get a locking storage box.
After buying a home, you will have a deed, some mortgage papers, and home insurance documents that need to be kept in a safe space. You will likely also want to draw up a will in case something happens to you or your significant other.
A locking storage box is a perfect place to store these documents.
These boxes are much cheaper than a safe and easier to transport, and much easier to store in a closet or under a bed.
The box should be fireproof and give you enough room to store the above items comfortably.
Shower Curtains
A shower curtain does a couple of things to help you out.
First, it gives you some privacy while you are getting cleaned up.
Secondly, it keeps the water in the tub and protects the bathroom floor from a flood.
Plan to get a crisp, new curtain for each bathroom. Since you have no idea how long the old one has been in the home, it is a good idea to throw out all the old ones along with their germs.
If you have a decorative streak in you, you may choose to hang double shower curtains. One curtain is designed to keep out the water and hangs on the inside of the tub. The other curtain, which faces out into the bathroom, can be a solid color, a pattern, or just about anything you can dream of to match the bathroom décor.
Supply of Batteries
It seems that a home is always in need of at least one or two batteries. The smoke detectors and carbon monoxide detectors that were mentioned earlier will run on batteries. So will the flashlights that we discussed previously.
If you have a TV, there will likely be a remote that needs a battery or two.
Some thermostats run on batteries, instead of electrical power from the home.
Needless to say, you will need a few backup batteries in various sizes after you move into your new home.
Clothes Hanger
You most likely have lots of clothes on hangers now. But you will be surprised how often you find yourself looking for a hanger.
Super cheap plastic ones can be purchased in bulk at several stores and online.
If you have a nice suit or evening gown, you may want to get at least one wooden hanger. Wooden hangers help clothes keep their original shape, and they last much longer than the cheap hangers.
Plunger
This tool is only used in case of a very nasty bathroom situation, but it is very handy and extremely useful.
Most hardware stores and general department stores will have these in the bathroom section, typically for a low price.
There is a difference between a plunger intended for the bathroom toiled compared to a plunger intended for a kitchen sink. Compare the two and make sure to get the right one. You don't want to mix them up if you have two in your home.
Laundry Items
You want to make sure you have a place for dirty clothes before they head to the wash. And you may want to have a separate item to move the clothes.
Most people like to have at least one large basket or container that is used for dirty clothes. Some people also like to have a basket for moving clean items from the dryer to their destination for folding.
If you have several people living in your home, you may want to have multiple dirty laundry containers, and designate them for outer clothes, undergarments, towels, and bed linen. This makes separation a breeze and easier to process multiple loads of laundry.
You will also need some laundry detergent and stain remover for those unexpected accidents. If you like some clean fragrance to your clothes, you may also like to get some add-in items to combine with the detergent to help with the aroma of the clothes.
Finally, you want to have some static guard sheets for the dryer. This prevents the build-up of static electricity on the clothes.
Front Door
Some people like to have a simple mat at the front door that reads Welcome. Others like to have something that speaks to their hobbies or interests, such as their pets, their enthusiasm for race cars, or their love of planting.
Some people like to have an entire theme at the front door. A small chair, with a few plants, and a sign above the chair with a whimsical expression are pretty common fare.
Whatever you choose, keep in mind that it will be seen by anyone that comes to your doorstep. This includes your old college buddies, your siblings, your parents, and your neighbors.
Final Thoughts On Things To Buy For Your New House
This list should get your home stocked with necessary items that you will use for as long as you own a house. Having these things on hand will help you take care of most tasks and make the whole process of homeownership much easier.
If you found this article helpful, please consider sharing it with your social networks. Also, be sure to check me out on diigo!