Costs Not to Forget When Buying a House
The residential real estate market is booming. Although real estate is a traditionally attractive investment because of the potential for high returns, and owning property is considered a fundamental part of living the "American Dream," historically low-interest rates and a wave of first-time millennial homebuyers have led to fierce competition.
Bidding wars on houses are happening all over the country right now and have been for a while.
However, you shouldn't buy a house just because everyone else is doing so. After understanding the true costs involved, you may not want to become a homeowner. 
The cost of homeownership has skyrocketed because of high demand, limited inventory, inflation, and supply chain issues. Market forecasts predict that the housing market will continue to grow in 2022, albeit at a slower pace. 
A home costs more than $15,000 a year in non-mortgage expenses on average, and a majority (52%) of homeowners say annual expenses took them by surprise, according to Clever Real Estate's True Cost of Homeownership survey. Additionally, 3 in 5 say they've experienced buyer's remorse.
From maintenance and emergency repairs to property taxes, there are several hidden and surprise costs that prospective buyers should consider before closing.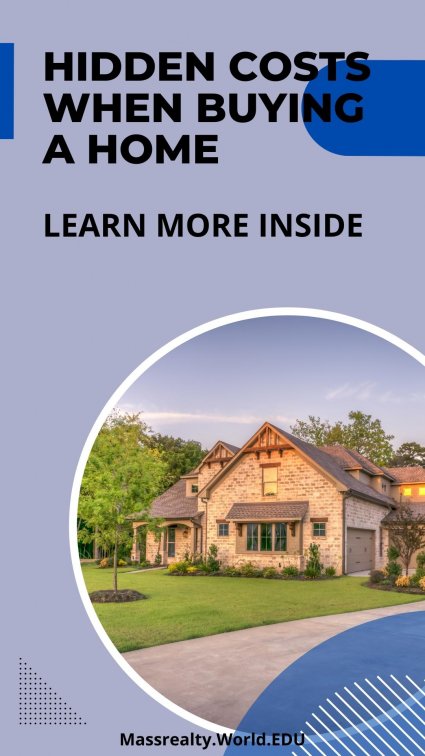 Maintenance and Upkeep
One of the benefits of renting is that your landlord typically takes care of the property's maintenance and upkeep.
However, as a homeowner, recurring expenses such as landscaping, gutter cleaning, pest control, and pool care all fall on you – and it can get pricey.
One-third of homeowners in the True Cost of Homeownership survey say they spent $5,000 on maintenance in 2021, not including emergency repairs.
These responsibilities are also time-consuming, with homeowners indicating that they spent nearly 20 hours a month on painting and fixing plumbing, electrical, and roofing problems, as well as appliances.
Repairs and Renovations
In a competitive housing market, a growing number of first-time buyers would purchase a fixer-upper to get a better deal. More than 4 out of 5 millennials say they'd buy a house in need of major repairs, but 1 in 4 who do so regret it, according to Real Estate Witch's 2022 Millennial Home Buyer Report. 
Structural problems, a leaky roof, termites, and mold are just a few hidden flaws that buyers may not notice during a walk-through. That's why a home inspection is important to include in your purchase agreement, but many buyers are foregoing that contingency to make their offer more attractive. 
However, more than 40% of homeowners say they would have negotiated a better price or more contingencies if they had realized the actual cost of homeownership, according to the True Cost of Homeownership survey. 
If you're buying a fixer-upper, having a good real estate agent is imperative. A Realtor's responsibilities are many, and negotiating on your behalf is a big part of the job. If a home inspection reveals damage you're not aware of, an agent can ask the seller to pay for repairs before closing or offer you money so you can fix it yourself.
If a house will take thousands of dollars to repair, it may be wise to keep looking or build a home from scratch. There are ways to build a house cheaply, and with all new systems and appliances, you shouldn't need to make major repairs for quite some time, potentially saving you money in the long run.
Utilities, Insurance, and Taxes
Utilities, homeowners insurance, and property taxes aren't necessarily surprising expenses, but the actual cost can be shocking. Homeowners' insurance costs an average of $1,680 each year. Moreover, homeowners spend about $2,000 more on utilities each year than renters because larger living spaces require more energy to heat and cool.
Property taxes vary by state and are heavily influenced by a home's value. The most expensive property taxes are in New Jersey, where they cost approximately $8,400 annually. Alabama, on the other hand, has the lowest property taxes at around $600 per year.
Mortgage Costs
Most homeowners have a mortgage, but the monthly amount can take some by surprise. About 1 in 4 millennial homeowners say they regret that their mortgage is too expensive, according to the Millennial Home Buyer Report. 
Buyers are typically advised to make a 20% down payment, but with rising home prices, that's become more difficult. It isn't mandatory to put down 20%, but if you put down less, you'll also need to pay private mortgage insurance (PMI), which is meant to protect the lender and alleviate some of the risk if you stop making payments on your loan. 
Pro tip: Getting a side hustle can help you earn extra money to put toward a down payment if you want to avoid PMI.
It's normal for first-time home buyers to ask questions before submitting an offer or signing a loan. Choose a Realtor and a lender who can explain all of the potential expenses in your monthly mortgage payment.
Buying property is a great investment, but sometimes owning a house — especially the wrong house — is more trouble than it's worth.
Homeownership is a big financial decision, and it requires proper planning and budgeting. To make a purchase you won't regret, make sure you have enough money set aside for regular expenses, as well as unexpected costs.