The Importance of Getting a Home Inspection
The importance of getting a home inspection should never be overlooked. Inspecting the condition and safety of a home before closing can help you identify safety issues such as mold, electrical issues, carbon monoxide fire hazards, defective roofing, radon, and more.
Any major issue will cause unnecessary spending and heartache once you have moved into the new home.  A home inspection performed by a qualified home inspector is a form of insurance and well worth the cost.
Homebuyers are reminded not to overlook the home's residential property disclosure form and look for possible safety issues or hazards that the seller notes. Understanding the condition you are buying is one of the essential considerations when buying your first home.
Keep in mind the disclosure form is not the end all be all form regarding home conditions. Certain red flags that home buyers should look out for include structural, mechanical, or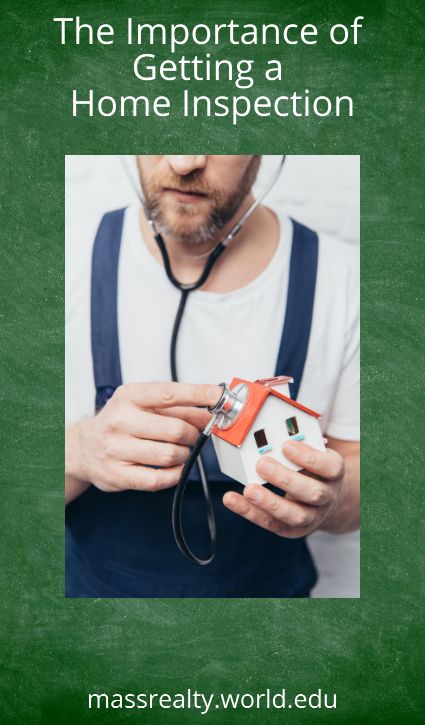 electrical issues that can be costly to repair.
Make sure to share any concerns with the selected home inspector so they can closely look at those conditions and provide guidance as to what, if anything, may need to be done.
The home inspector will tell you if the home is in bad enough condition that would warrant getting out of the transaction.
In real estate circles, these are known as home inspection deal breakers.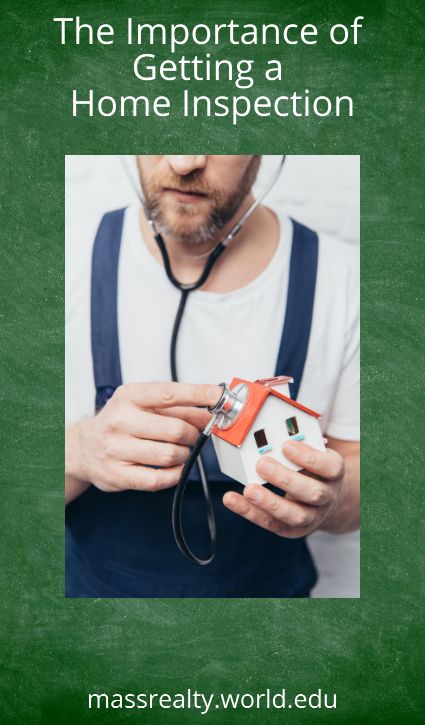 Choosing A Home Inspector
Homebuyers should not be choosing the first home inspector they hear of, whether by referral from their agent or the first name that pops up in an internet search.
Careful attention should be paid to reviews left by other home buyers about the quality of the home inspector's services.
While a referral from real estate agents may be nice, there is always the risk that the inspector is some part of a referral program where they have to pay to be on that agent's list, or in order to stay on that agent's list, they try not to "kill" deals by scaring off buyers.
A home inspector needs to be fully qualified and while certifications are great, having done multiple home inspections is even better.
By having done many home inspections, home inspectors become better at spotting issues and knowing which issues require a second look by a professional in that field.
A good inspector will recognize a problem area and then suggest the home buyer bring in a professional in that field to give a definite diagnosis as to the condition.
Major Areas That Are Usually Inspected:
Downspouts and rain gutters

Leaky downspouts and gutters can cause premature wear on the surface areas on the outside of the home.  Even worse, they can eventually allow water into the home, causing mold issues, wood rot, and more.

Roof, ceilings, walls, and floors

The roof is one of the most critical components of the home and keeps the elements out.  The ceilings, walls, and floors are basically the interior four corners of the home.  Problems seen in any of these areas can indicate larger hidden problems.

Attic space, garage, and basement

Without proper insulation in the attic can be a major source of energy loss and high utility bills.  Garage and basement cracks can mean slipping foundations or bad drainage.

House foundation, windows, and doors

See below for more information on the structure/foundation of the home.  Windows and doors will be affected in a home that has a shifting foundation.

Ventilation, cooling, and heating system

This is what will keep the interior of the home well regulated.  It can account for a major portion of the utility bill if the system is old, outdated, or broken.  Bad heating systems can be dangerous for one's health due to the leaking of toxic gasses!

Water heater, faucets, and plumbing fixtures

Leaking water in sinks from faucets means pouring money down the drain.  Leaking plumbing behind walls will cause greater damage over time.

Power outlets, light switches, and electrical panel

Electrical problems can cause shocks or electrical fires.
Structural or foundation issues are serious conditions with a home that should not be ignored.  Foundation issues that are left untreated can lead to more damage and possible safety issues such as cracks, sloped floors, or even the roof failing, which will lead to water intrusion.
Any gaps and cracks in the foundation or structure of the home can also let in pests that can make a living in the home uncomfortable.  Homebuyers should be familiar with all the above aspects of their home as any issues can pop up during normal homeownership.
Home Inspections Can Uncover Illegal Additions
Illegal additions are those done without the proper permits and inspections.  Sometimes contractors do unpermitted work in order to save money.  That money savings can also come at the expense of quality work as well.
A qualified home inspector can identify the quality of work done on home additions/remodels.  Work done without permits could require the homeowner to have the work undone at their own expense or be forced to have every aspect of the project rechecked in order to qualify for the permit.
The new permitting process to get work illegally done properly permitted will cost much more than if the work was properly permitted.
A Home Inspection Gives Peace of Mind
The home inspector provides a deep dive into the quality and operation of a new home which can help home buyers know whether the home they are in contract to purchase is worth the price.
Home inspectors will provide an unbiased opinion on the home as they work for the home buyer and not for the seller or any of the real estate agents involved.
Furthermore, having a property inspected before the purchase can help you make sound decisions about whether that home has all the qualities that you want in it. It can also help identify the pros and cons of the house since it will help point out things that are not always readily visible.
If there are issues that the home inspection uncovered (such as ventilation, doors, windows, insulation, crawl space, fireplaces, electrical wiring, water drainage, smoke detectors, etc.), you can discuss these issues with your real estate agent and use them to negotiate a price reduction or repair of the home before you close on the purchase.
Alternatively, if the issues are too much, the home buyer can cancel the deal and walk away.
If no major flaws were found upon inspection, the home buyer can now have peace of mind and rest assured that the home they are about to purchase is a good investment and move-in-ready.
Final Thoughts
A home inspection is an important part of buying a home.  Under no circumstances should a buyer offer to waive an inspection in order to make their offer more competitive.  Buyer remorse will be even worse once the buyer moves into a home that was not inspected and realizes there are many repair and maintenance issues required to have the homework for them.
The importance of getting a home inspection should never be understated.