The Best Fall Decorating Advice For First Time Buyers
Buying your first home can be exciting with the prospect of having a space that you can make completely your own. The idea of decorating a whole home can also be overwhelming at first, especially if you are beginning from zero.
If you are just starting out as a homeowner, it can be helpful to go for improvements that offer an upgrade without a big investment of time and money.
From bringing nature indoors, to making your outdoor living space more comfortable, there are a lot of ways to up-level your new home that doesn't involve buying all new furniture or reconfiguring your whole house.
Best of all these are great staging tips when it comes time to sell your home
Go Green
If your new home is feeling a little bare, adding plants can go a long way to add some energy and light without a big investment. The versatility of plants means that you can add them to every room and in all sizes and in a variety of containers.
Even if you don't have a lot of floor space, you can hang a planter from your ceiling, or create a wall filled with on-trend air plants. For lower maintenance green, air plants or succulents are an ideal option.
By choosing plants that are easy to take care of, you are more likely to keep them looking their best and to keep them as a decorative feature in your home for longer.
An added benefit of plants is that they can create oxygen and light in your home, and also up the relaxation level.
While it might be tempting to go for faux plants, they won't offer the same benefits as the real thing, and so you're better off getting a few low-maintenance plants that you know you can take care of.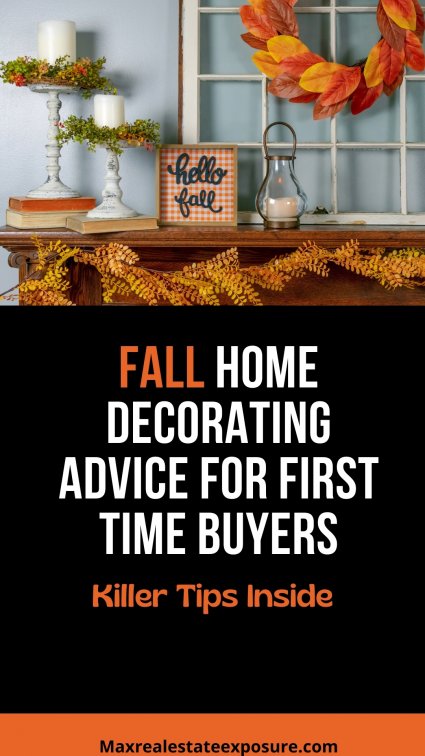 Let There Be Light
As part of your real estate due diligence, you probably looked over the lighting carefully of all the homes you visited. It is not unusual as most buyers favor bright homes vs those that feel like a cave. That's not to say you can't make your house even better.
If your new home has a lot of natural light, optimizing it can transform your space into a modern sanctuary.
To maximize how light enters your home, instead of drapes or other heavy window coverings, pick light-colored blinds, or even go without blinds, depending on the kind of privacy that you need.
For blinds, if you are going with wood or wood tones, the lighter the better to really add a modern touch. If you don't have a lot of natural light, adding floor lighting or even making an extra upgrade with a skylight for single-level homes can be worth the investment.
You can opt for lampshades or pendant lights in on-trend materials like bamboo, jute, or wicker, to brighten your room even more.
Return to Nature
Design trends for 2021 are all about bringing nature indoors, not only with plants, but also with natural fibers for rugs, furniture, and other home decor pieces. That might mean rattan, wicker, or bamboo furniture, or pillows and rugs in linen or cotton.
If you already have furniture from your previous home that you want to update, you don't have to buy new furniture but can add pillows, carpets, and throw blankets in natural fabrics.
A few decorative pieces can transform how your furniture looks in your space, and give it a refresh, without having to spend a lot of time or money.
If you do want to opt for updated furniture or decorative items in bamboo or rattan — and you are sticking to a budget for your first home — you don't have to buy these items new, but can look at consignment stores for vintage pieces that have a contemporary feel, as styles from the 1960s are now back in.
Get creative with your space and think of small ways that you can incorporate some natural elements.
Even a detail as simple as a wooden bowl filled with fruit can change the energy of your kitchen or dining room with a natural touch.
Make it Cozy
A big trend for 2021 is optimizing outdoor living spaces to transform them into living rooms in their own right.
Even in fall and winter, you can take advantage of your outdoor space and also think ahead to warmer months. That means replacing uncomfortable patio furniture with cushioned chairs and couches like you'd find in a living room, but instead covering them with all-weather fabric.
Coordinated pillows and rugs (also in all-weather materials) are another addition to make your outdoor area feel like a designated extension of your home.
As we head into fall and winter, fire pits are on-trend to keep that outdoor space cozy all year round. A moveable, above-ground fire pit is the easiest to start with as you can put it together in an afternoon and then move it to wherever it fits the best in your yard, or bring it inside when you aren't using it.
With firepits in a variety of sizes, it's an upgrade that can work for almost any home.
Get Creative With Your Space
In 2021, designers are talking about saying goodbye to open floor plans, and hello to spaces that can serve multiple functions.
In your new home, you might want to think about arranging your furniture so that you can follow this decorating tip, not only to give your home a modern layout, but to efficiently use your space for working, studying, relaxing, and maybe even home workouts.
That might mean moving a couch into the center of a room to divide your space, or adding a work nook in the kitchen. For lounge areas, cocooning furniture is in, with comfortable fabrics and overstuffed cushions.
Deep pile rugs and chairs in heavy-weight wools, mohair, and sheepskin can also be added to create an easy relaxing area.
Decorating your first home can be a fun project and thinking about design trends can give it a modern look with a few simple additions.
Focusing on plants, updated furnishings, and bringing extra comfort to indoor and outdoor space can be a great place to start. With just a weekend you can turn your new house into a home that you can get comfortable in.
About the author: The above article on fall decorating tips was written by the Homelight team. HomeLight provides helpful advice to buyers and sellers to make smart real estate decisions.