2021 was a rough year for many home buyers who had to contend with skyrocketing home prices, lightning-fast sales, and rampant bidding wars just to get the keys to a home.
Without putting in a strong offer fast and well over asking, you would likely lose out on a home you wanted.
Once they completed the steps of buying a home, many learned the true cost of homeownership was higher than they realized. 
Still, buying a home in 2021 was a pretty great investment because of rising home values, no matter where you purchased it. So what does the 2022 real estate market forecast look like? We'll examine predictions for this year's market and what it could mean for buyers.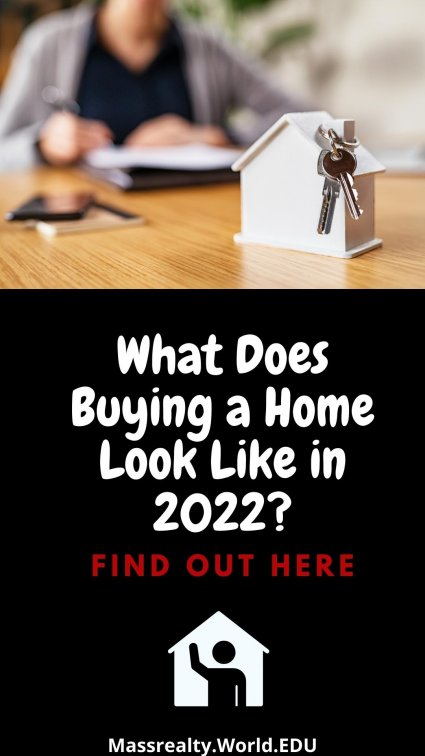 New Housing Supply Will Hit the Market
A housing shortage is driving the increase in home prices. Construction of new homes slowed during the pandemic because of worker shortages and supply chain problems. Additionally, many municipalities still resist high-density zoning that could create more dwellings.
The entire housing shortage won't disappear in just one year, but a bunch of new housing is expected to hit the market in 2022. As supply chain issues ease and demand for housing remain strong, the construction of single-family homes is expected to explode. Many of those units will hit the market this year. 
Still, new housing won't be enough to meet demand. According to Fannie Mae, there will be a 50% shortage in homes. That will keep prices high, but new supply should slow relentless upward pressure on prices.
Demographics Will Continue to Squeeze the Market
Twin demographic pressures will keep the housing market tight. For one, more than 40 million millennials are reaching the age to buy their first home.
Once they save enough for a down payment, they're going to be looking to buy. That will keep overall demand high. 
Millennials prefer two-story homes with outdoor space, green features, and open floor plans.
They're also interested in suburban living because many of them are starting families. This type of starter home is already among the most coveted pieces of property, so bidding wars may continue as millennials duke it out for their dream starter homes.
That's not the only demographic pressure on the housing market. Boomer homeowners are at an age when many should be downsizing, but the lack of inventory has made it so tough that many are choosing to stay put — keeping their homes off the market.
Rising Rates Will Reduce Demand
Mortgage interest rates hit record lows in 2021, but they will likely climb throughout 2022 as the Federal Reserve raises rates to combat inflation. Mortgage rates haven't shot up yet, and in the short term, looming increases may push buyers to purchase homes now while rates are still low.
As rates climb, demand will likely decrease as many buyers may no longer be able to afford a home. Buyers may migrate to new online brokerages offering home buyer rebates and other incentives. 
Due to rising rates, income will need to be higher to get the same home you could have purchased last year.
Climate Change May Affect Some Markets
Home buyers may start to consider climate change when they purchase a property. Rising temperatures and the subsequent bump in utility costs could change markets in the South and the Sun Belt. Other high-priced markets — such as Colorado and California, which have experienced an uptick in wildfires over the past few years — may start to feel the consequences.
Homeowners in flood-prone areas will also have to grapple with increased repair and insurance costs.
Millennials, who make up the largest cohort of home buyers, are also the most environmentally conscious generation, making it even more likely that climate change will lead to market change.
Prices Will Likely Continue to Increase
Although many experts once predicted a slowdown in home appreciation in 2022, most have revised their estimates upward.
Zillow, for example, is predicting an 11% rise in home values after earlier predicting single-digit growth. Goldman Sachs and Fannie Mae also anticipate double-digit appreciation.
Not everyone is so optimistic, though. The National Association of Realtors expects less than 6% appreciation through 2022, while Realtor.com predicts an even smaller rise of 2.9%.
Many market watchers fear we're in a bubble, but other experts theorize that the Great Recession tanked prices so dramatically that, on a longer timescale, home values are approaching the price they'd be if they'd risen steadily over the past 20 years. 
In the end, 2022 may be a little easier for buyers than 2021— but not by much. High-interest rates may bump some buyers out of the market, but low inventory, looming rate increases, and demographic pressures will likely keep competition very high. 
Final Thoughts
At some point, the real estate market will change. The pendulum always swings the other way eventually. When that exact moment occurs is hard to tell. It's essential to remember that all real estate is local.
One area of the country might change quickly while others lag behind.