Homeowners insurance is a vast and confusing topic, so it's difficult to know where to begin with finding a plan.
If you are hunting for the best home insurance for seniors, there are some key factors to consider. We'll walk you through homeowners insurance benefits and help you figure out where to begin.
What does homeowners insurance cover?
Homeowners insurance has some significant benefits that you may not realize. Here's a broad look at what most plans cover as well as some details from AARP's program, The Hartford.
Let's look at what these policies cover and don't cover.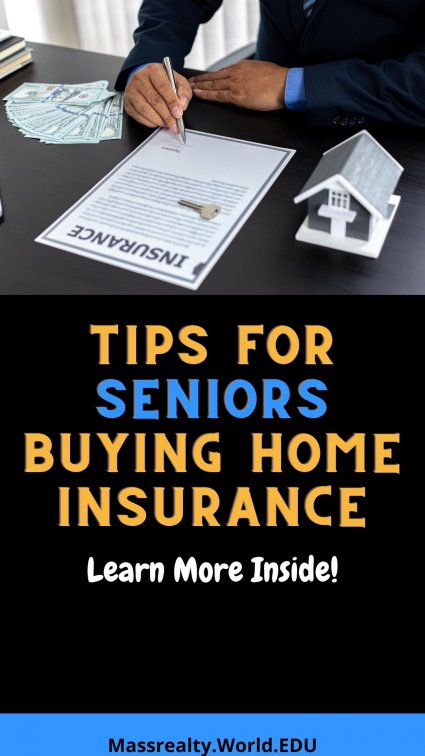 Homeowner's insurance covers:
Damage to your home from fire, lightning, theft, freezing pipes, hail, and more
Damage to other structures on your property
Water damage from rainstorms or leaking pipes within the home
Personal property damage or theft, even if this occurs outside of the house (for example, in your car)
The cost of relocation and hotel bills if you can't stay in your home during repairs
The cost of moving companies if you need to move furniture during repairs
Liability protection if someone gets injured in your home
Homeowner's insurance often does not cover:
Damage from the earth shifting, such as sinkholes and earthquakes
Water damage from floods, backup from sewer lines, or a maintenance problem that the homeowner did not address
Bird, rodent, and insect damage
Wear and tear and normal aging of the home
Poor quality or defective craftsmanship
While this list may seem daunting, just make sure to clarify the policy details with your insurance company before signing. Also, think about the common natural disasters in your area, such as flooding, tornadoes, hail, or earthquakes, and make sure the plan has that covered or add on specific coverage for that event.
Factors That Go Into a Home Insurance Premium
Many companies offer senior discounts for those over 65, so when you get quotes from companies, make sure to ask. There are various other factors to consider when choosing a plan, and companies look at more than just age when determining your premium.
As far as premiums go, companies look at many factors, such as:
Age of the home
How close the house is to a fire station
Whether the home is in a floodplain or a high-crime area
Whether you are retired. If you're retired, you are more likely to be at home and notice a home issue sooner to get lower rates.
The quality of the home and the material. For example, wood siding is a higher risk than metal.
Your history of filing home insurance claims. Some companies offer discounts if you haven't filed any claims recently.
Whether you have locks and a security system
Where you park your car
Whether you live in a gated community
The list could go on, but the point is that most of these factors are not related to age but the home or location of the house.
Deciding on a Homeowners Insurance Policy
If you are a first-time home-buyer, make sure to price multiple companies. Start early in your home-buying process when you think through all the other home-buying questions, so you have time to find the best rates.
If you currently have a homeowners insurance plan and have turned 65, ask about additional senior discounts. Shop around to other companies, as insurance companies often give new customers lower rates than existing customers.
One great plan for seniors and pensioners is the AARP's plan called The Hartford, which gives seniors an affordable premium that can be lowered even more if you bundle it with their car insurance. However, you can also find good plans at many other companies and possibly get a senior discount, as well.
How to Save Money on Homeowners Insurance
The most recent data from Bankrate puts the average yearly cost of homeowner's insurance at $1,312 per year for a plan with a $250,000 dwelling coverage limit. That is a reasonable number, but finding ways to cut down on your costs during retirement is essential.
Another tip for saving money is making sure to have working smoke alarms and locks as well as a home security system. This is not only a critical maintenance aspect of owning a home, but it also can lower insurance premiums. Ask the insurance company what other discounts they give, as these can add up.
Finally, bundle as much as you can. When you bundle home and car insurance with the same company, they will often give a discount on your premiums. However, you need to ensure that the bundled rate is lower than what you'd get from a competitor.
Insuring at Replacement Cost, Not Market Value
When you insure your home, you want to avoid insuring for the amount you'd get if you listed the house today. Insure the home at its replacement cost by talking with the insurance company about the cost it would take to replace your home.
We are talking about lumber and cement and windows, not the inflated price of your home in the current market. By only covering the replacement cost of your home, you can get yourself a less expensive plan.
High or Low: Which Deductible to Choose
Though seniors may opt for lower-deductible health insurance plans if they have chronic conditions, the same logic does not apply to homeowners insurance. Here you want to choose a higher deductible plan.
The reason is that homeowners insurance is meant to cover significant losses like significant hail damage or a fire. It is not meant to fix a dog jumping up and breaking a glass window pane. In the latter case, it's better just to replace the window pane and not file a claim to your insurance company.
Just choose the plan with a deductible that you could pay if you needed to, but one that is still high. Having a higher deductible plan will allow the monthly premiums to be much lower, and you will still have good coverage for catastrophic events.
What about veterans?
If you are an active-duty military member or a veteran, you may be able to get a military discount from many insurance companies. You can also consider one of the two insurance companies that serve only vets and active military: USAA and Armed Forces Insurance.
Remember to price out the competition to find the cheapest rate, as these companies aren't necessarily giving you the best deal.
About the author: The above article on insurance tips for seniors was written by Luke Williams. Luke writes and researches for the insurance comparison site, ExpertInsuranceReviews.com. His passions include writing about personal finance, insurance, and other ways everyday people can spend better.