Home inspections are an important part of any real estate transaction. In general, they are an imperative part of the home buying process. Home inspections can help you avoid costly repairs later on and can also save you time and money.
As a homebuyer, you want to make sure that the property you are investing in is in good condition. It is especially important to have a property inspection if the buyer is purchasing a home that is a fixer-upper. There could be serious issues vs. buying a turnkey house.
What is a Home Inspection?
A home inspection is a routine inspection of a property to assess its condition and potential repairs.
It is recommended for a buyer to have a property inspection as part of the purchase contingencies. A home inspector will check for structural issues, water damage, and other problems that may need attention.
The cost of an inspection varies depending on the location and type of inspection performed. A full home inspection may include an evaluation of systems such as heating, air conditioning, plumbing, and electrical.
An abbreviated property inspection may just cover areas such as the roof, exterior foundation walls, and attic. Even if you are purchasing new construction, it is recommended to have an independent inspection.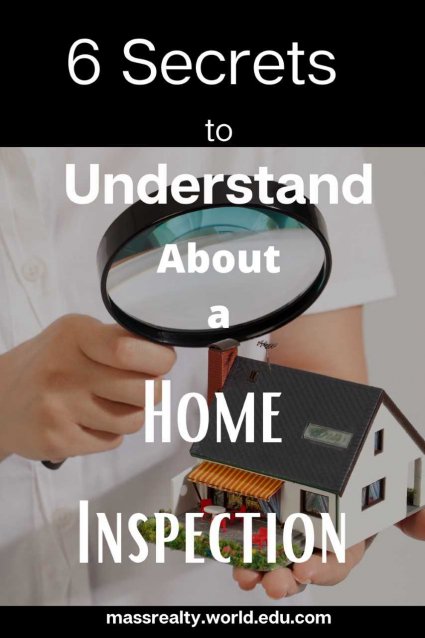 When is a Home Inspection Recommended?
A property inspection is recommended for buyers who are considering a purchase in an area where there is a higher incidence of property damage or costly home inspection repairs.
In addition to inspecting general conditions such as insulation levels and drywall conditions, inspectors will look for potential signs of problem areas such as water leaks in the roof and water staining in the ceiling. Home inspectors also look for any kind of water intrusion in the home and this may lead to other inspections.
A home inspection will be completed within the due diligence timeline. The home inspection needs to be completed within the specified timelines when buying a home.
What Do I Need to Know About Home Inspections?
There are a few things you should know before hiring a home inspector including the type of home you are purchasing whether it is a single-family home or a condominium.
A condominium is a residential complex with separate units. The residents own a single unit in the condo complex, and everyone shares the common areas,
Other important factors include the age and the overall condition of the home.
Ideally, as a home buyer, you will have received the seller's disclosures and will be aware of any past issues with the home. The disclosures provided by the seller will include any defects or problems with the property.
How Can I Prepare for my Home Inspection?
Here are a few things you can do to prepare for your home inspection.
Familiarize yourself with the basic types of home inspections and their objectives. Talk to your inspector in advance so you have an idea of what to expect.
A general home inspection will check for conditions that could lead to problems down the road. Those problems include faulty wiring, a leaky roof, and shifting foundations.
Arrive at the home inspection with a clear mind and a positive attitude. Have a list of questions and items you want to be addressed during the inspection.
It is a good idea to walk around the property, and at the conclusion of the inspection, be sure to ask questions about items not addressed in the summary.
Be sure to check the property for any defects or problems that you are aware of.  Bring photos or written documentation of any defects or problems found. Lack of home maintenance is one of the biggest trouble spots with inspections.
What Does a Home Inspection Include?
Most home inspections will include the following a thorough inspection of the home. A home inspector may start the inspection with the exterior of the property.
They will look at the condition of the roof, eaves, signs of wood rot, condition of stucco, and much more. the inspection will include ensuring that interior and exterior doors are operable. It is a good idea to find out why the doors are difficult to open.
Home inspectors will run the HVAC system including the heating and cooling to ensure they are operable. If the HVAC is not operable, the buyer may request to have another inspection to determine the problems with the heating or cooling.
Home inspectors will also look at windows to ensure they are operable. If screens are missing, then the inspector will note that.
The inspector will also look at the appliances to ensure they are operable. They will look at the fixtures in the home as well to ensure they are not leaking.
How Can a Pre Listing Home Inspection Help You Sell Your House?
A pre-listing home inspection can help you sell your house more quickly. If there are any major problems with the property that are not detectable during a walk-through, the inspector can document these issues and suggest corrective measures.
If you have had any updates or repairs made to the property since your last inspection, be sure to bring documentation of these updates with you when you visit the property.
The pre-listing home inspection should be provided to a buyer once the property is in escrow as part of the disclosures.
Even if a seller is selling the property as-is, it is still a good idea to have a pre-listing inspection so the seller is fully aware of what the buyer may want to negotiate with a request for repairs.
Sellers may be trying to save money when they are selling the home and are trying to get every last dollar. It is still a good idea to spend several hundred dollars to have a home inspection prior to listing.
Even if a seller has their own inspection, it is the buyer's right to have another inspection with the home inspector of their choosing.
Final Thoughts
An inspection is an important tool for buyers when purchasing a home. It can help you avoid costly repairs and can also save you time and money.
A pre-listing home inspection will ensure that your property is in good condition and ready to be sold. Selling a house in bad condition will net less money.
About the Author: The article "6 Secrets to a Successful Home Inspection" was written by Sharon Paxson, one of the best Newport Beach Real Estate agents. With experience beginning in 2005, representing buyers, sellers, and landlords, we welcome the opportunity to share our expertise with you and guide you through your real estate transaction.