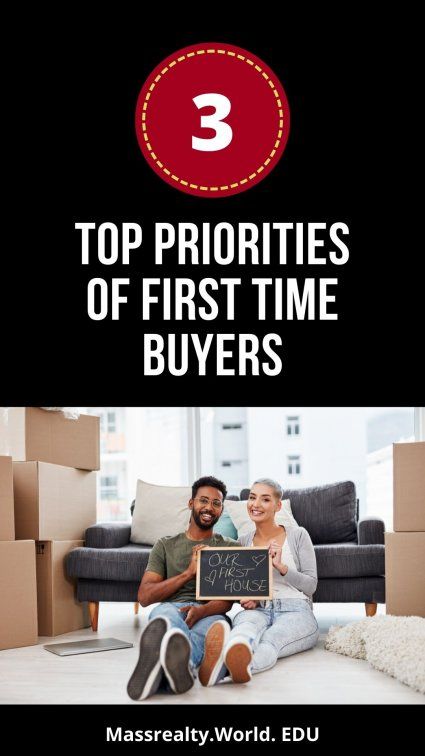 What to Know About Your First House Purchase
Buying your first home: It's an exciting time, and a major milestone to be celebrated. But the road to homeownership can also feel overwhelming — saving for a down payment, getting approved for a mortgage, finding the right home in the right location, and everything in between. 
A successful experience for first-time buyers — one that ends with you holding the keys to your new home — starts with careful planning and smart strategies. Read on to learn more about priorities for first-time home buyers. 
There are many questions to be answered before you'll be fully prepared.
Sometimes knowing what not to do is just as vital as following sound buying tips.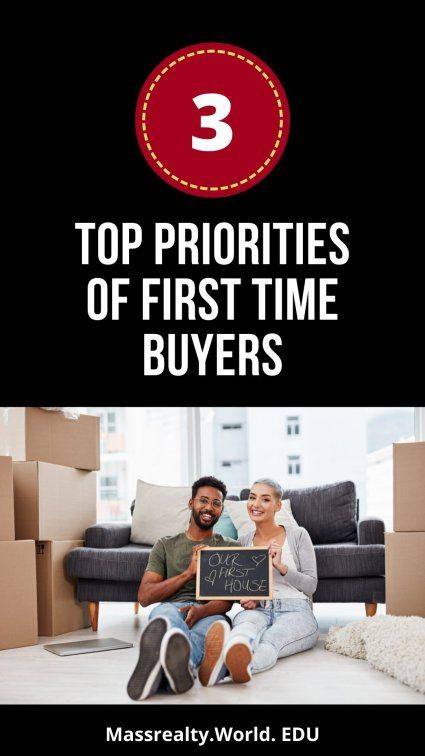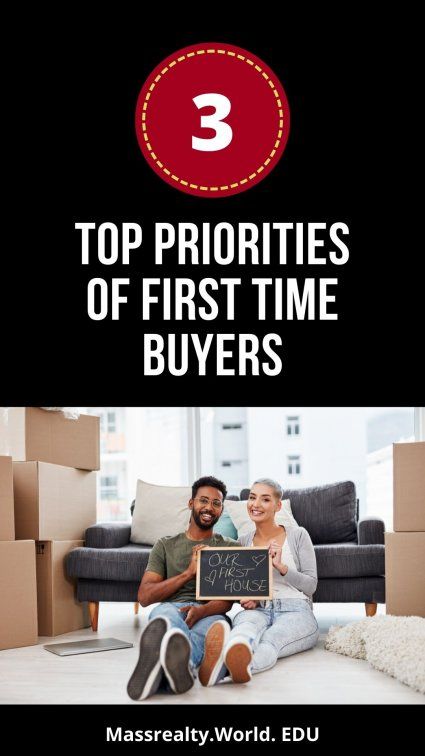 1. Prepare for Your Home Buying Journey 
Before you start attending open houses, spend some time assessing your finances and getting organized. 
Start saving:

Not only for a downpayment but also for closing costs and moving expenses. Some first-time home buyers can qualify for

conventional mortgages

with as little as a 3% down payment, but remember that a

20% down payment

will help you avoid the added expense of Private Mortgage Insurance (PMI). Use a

down payment calculator

to set a savings goal, so you can start putting money aside. 

Know your credit score:

If you're not sure what your current credit score is, now is the time to find out. You can

get a free credit report

from any of the three leading credit reporting bureaus:

Experian

,

TransUnion

, or

Equifax

. Ideally, you should review your credit report at least once a year to ensure your report is accurate and up to date. 
Maintain your good credit score by continuing to pay bills on time. And hold off on opening new lines of credit, applying for loans, or making other major purchases at this time.
Potential lenders want to see consistent financial behavior, so avoid risking final mortgage approval by taking financial chances for now.
Get preapproved:

A mortgage preapproval letter is different from

prequalification

.  Prequalification is a baseline estimate of how much of a home loan you may be able to secure, based on an assessment of your income and other information you've provided. A mortgage preapproval letter is a document from a lender stating the exact amount of loan they're willing to lend you, based on a more rigorous process that includes evaluation of your W-2s, bank statements, and credit score. 
Home shopping with a mortgage preapproval letter in hand gives you the ability to make an offer with confidence knowing it's within your budget. It also demonstrates to a seller that your offer is serious and backed by a lender. 
2. Understand Your Mortgage Options
Mortgage loans have a variety of options, each with its own parameters and eligibility requirements. 
Conventional mortgages

are the most common type of home loan. Some eligible first-time home buyers are able to obtain a conventional mortgage with as little as 3% down. Conventional mortgages are not guaranteed by the government. 

FHA

mortgages are backed by the Federal Housing Administration and allow eligible buyers with lower credit scores to put down 3.5%. 

VA loans

are available through the Department of Veterans Affairs for current or veteran military service members or qualified spouses and typically require no down payment. 
A 30-year fixed-rate mortgage means the loan is paid off in 30 years at an interest rate that remains the same over time. A 15-year loan usually has a lower interest rate than a 30-year mortgage, but with a larger monthly payment. 
It's also important to be clear with your own goals and assess how much house you can afford, according to the bank, and how much house you want to afford.
If you have other debt to contend with such as student loans, car payments, or credit cards, you may choose to spend well under budget in order to keep your debt-to-income ratio in check. 
3. Make Informed Buying Decisions
With your finances in order and preapproval letter in hand, it's time to give serious thought to home shopping.  
Find the right agent:

Working with an established

real estate agent

is a smart choice, especially for a first-time home buyer. A buyer's agent works on your behalf, helping you find homes that suit your needs and budget, gives advice in crafting an offer and helps to navigate the negotiation process all the way through to closing.   
Depending on your needs, you might consider working with a flat-fee real estate agent or broker which could net you significant savings in commission rates or fees.  
Find the right location:

The old real estate adage "location, location, location" still holds true. Research neighborhoods you're interested in and attend open houses, either in person or virtually. Check out the neighborhood's

walkability score

, research property value trends,

crime rates

, and other municipal information like economic trends or planned improvement projects. 
If you're moving to an area you're not familiar with, for a job opportunity. For example, make sure you understand the cost of living in the new location.
Use the expertise of a good local realtor who knows the area to help you find the right house in the right location at the right budget. 
Find the right home:

In contrast to previous generations, many millennial home buyers are prioritizing

shorter commutes in walkable communities

with better schools and amenities. They're seeking

low-maintenance homes

with smaller square footage. While single-family homes are the right fit for some, townhomes and condos offer affordable choices as well. 
You may have a mental list of must-haves for your first home, but zero in on three or four priorities to help you focus your search. What's most important? Proximity to work? Having designated space to work from home? A home you can "grow into" with an expanding family? Urban setting or quiet suburb? Starter or forever home? 
First-time buyers who are handy and willing to take on a few projects might consider a fixer-upper as an affordable option, particularly if the home is in a desirable area. However, be realistic.
Don't overestimate your skills, or underestimate the amount of time or money you're willing to invest in updating an older home.
Make sure you understand the basics of the appraisal process so you don't end up overpaying for a property or making improvements that have a low return on investment.

Knowing your priorities will help you determine what kind of home fits your goals for the next five years, the amount of time typically recommended when investing in homeownership. Staying put for a minimum of five years decreases your chances of taking a financial hit when it's time to sell. 
Purchasing your first home is a process that takes planning, patience, and persistence, but it's all worth it when you're holding the keys to your new living space. 
Understanding first-time home buyer priorities are your first step to a successful purchase. Best of luck!